Elder Law
Elder law encompasses a variety of areas relating to people in their golden years, or those planning for their golden years. As we age, our legal needs change and we need an attorney to help us navigate these difficult matters., We need to ensure our rights are protected, that mechanisms are in place should we be unable to make decisions for ourselves, and that our property is passed on to certain beneficiaries of our choosing when we pass on.
Planning for these issues should begin as soon as possible, especially for couples who have young children. For instance, asset protection is important not just for elderly people but for all people who have money or other assets that could be exposed to risk or subjected to burdensome taxation. Most importantly, most individuals do not predict ever needing in-home care or a nursing home. However, according to the AARP, approximately 70% of Americans will need some type of service. In order to obtain such care without depleting hard-earned money, asset protection is necessary.An elder law attorney can also help prepare important documents such as Wills, Health Care Proxies, Living Wills, and Powers of Attorney. These estate planning documents ensure that a loved one's wishes are carried out should they be incapacitated or otherwise unable to make decisions on their own. These documents also ensure that their assets will be divided amongst beneficiaries as the testator decides. These are extremely important and should be prepared by an experienced lawyer who can prevent unforeseen issues when it is time to use these documents.
There also may be times when children need to take legal guardianship of their parents in order to protect these parents' interests. If a parent loses mental capacity due to dementia or Alzheimer's disease, they may not be able to handle their personal or property (including financial) matters. Article 81 hearings are designed to evaluate the capacity of an elderly loved one to determine fitness in making these important decisions.
It may also be necessary, when a loved one dies, to litigate certain estate matters. This may happen if there is some doubt as to the validity of the will, problems with the accounting of assets, or other personal matters surrounding the estate. For instance, a will might leave a majority of assets to one family member who was the primary caretaker of the deceased towards the end of his or her life. The family might argue that this beneficiary exerted undue influence over the deceased and that the will should be declared invalid. This is just one example of the myriad of problems that can arise after a loved one dies. An experienced elder law attorney can examine your situation to determine if estate litigation is the best course of action for you and your family.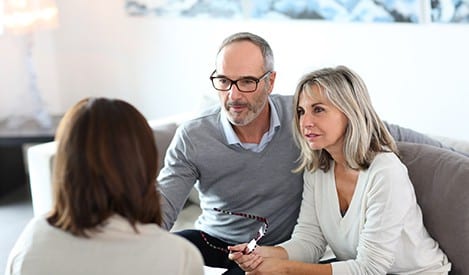 Even if there are no issues that need to be litigated, a loved one's assets may be subject to a probate proceeding (if the decedent died with a will) or an administration proceeding (if the decedent died without a will) before they are dispersed to beneficiaries. During these processes, creditors are afforded a chance to file claims and collect debts from the estate. Beneficiaries are given notice of the proceeding and, in a probate proceeding, the Court will seek to ensure that there are no other wills which might supersede the will in the Court's possession. A probate or administration attorney can assist with this process and ensure that it goes as smoothly as possible.
The Law Offices of Seidner & Associates, PC, also helps elderly men and women with Medicaid applications in the state of New York. Medicaid can be extremely helpful in ensuring that an elderly person gets the care they need as they age. Because heath care costs can deplete assets very quickly, having this benefit available is vitally important. Our attorneys will examine your, financial and family situation in order to develop a Medicaid plan based on your individual needs. This way, your long term care needs can be met without completely depleting your hard-earned assets.
A family's future depends on how it plans today. An effective plan can allow an individual to qualify for Medicaid with ease when he or she becomes medically needy. Assets may be protected from creditors and allow for children or loved ones to inherit the property that was intended for them. In the alternative, those who do not properly plan may be placing their family in situation where they must scramble at a time when they are least ready to handle it. By that point, it may be too late given the increasingly rigid laws.
Mr. Seidner teaches other attorneys about Medicaid planning. Whether your matter deals with asset protection, estate planning, Medicaid planning, guardianships, probate/administration, or estate litigation, the elder law attorneys at The Law Offices of Seidner & Associates, PC are confident that they can attain your desired goals and provide the best protections for your family.
Some people think they can handle these matters on their own. They may try to draft their own wills or health care proxies, or they may try to pursue asset protection strategies without the aid of an attorney. This is generally a bad idea. Since there is not a single plan for every individual, an experienced elder law lawyer can examine your needs and your family's needs in order to craft a plan based on your unique circumstances. This way, you can be sure that you or your loved one has the protection they need as they get older.
The elder law attorneys at The Law Offices of Seidner & Associates are ready to assist your family in any way possible. We understand that loves ones may be hesitant to discuss these matters because we they don't want to think about their own mortality. While this may be difficult to think about, it is important for a person and their family to be protected from issues that may arise. By working with an experienced lawyer, you can be sure that your assets and your family are protected. For a free consultation with an elder law attorney, contact The Law Offices of Seidner & Associates, PC, right away.