A Premier Divorce And Family Law Firm.
SERVING LONG ISLAND
NASSAU - SUFFOLK - QUEENS
A Premier Divorce And Family Law Firm.
SERVING LONG ISLAND
NASSAU - SUFFOLK - QUEENS
Long Island's Premier Divorce and Family Law Attorneys
If you are looking at our website, you may be going through some very tough times. You may have major, immediate concerns and are ready to proceed, or perhaps are in an early phase of the decision-making process. We get it! Our team is here to help you un-complicate your life when you need it the most. We do more than represent; we explain and educate about the law and the options along the way. We work as a team with each client all of the time. There are no exceptions.
It is simply no secret that Family and Divorce Law are very personal and emotional subjects that can be difficult for families to navigate. After all, it often means major changes in the dynamics and finances of the home. It can even mean litigating against each other in court. This very truth is the reason why most attorneys elect not to practice any of these areas, but we embrace the challenges and handle them all. There are few, if any, other law firms on Long Island that exclusively handles what we handle and only what we handle.
Finding a law firm is easy. The real challenge is finding the right group of professionals who can provide representation that's thorough, effective, and fair during the entire process. Often, a case is not simply determined by how bright or forceful the lawyer may be, but by how much respect they have within the courts and with other lawyers. Our firm has a retired Family Law Judge on staff. Our attorneys are in court to interact with those within the system on a daily basis. We regularly represent people who work within the Court system when they face their own personal legal issues. Again, these three areas are the only types of law that we practice, and we do it every single day. We represent every type of person imaginable from ultra-high net worth to those on a shoe-string budget, fathers and mothers, young and not so young, professionals and stay-at-home parents, and the list goes on. We handle simple cases that settle quickly, as well as cases that ranked as some of the longest litigated. If within our practice areas, we have done it successfully before and will do it successfully again for many years to come.
The Law Offices of Seidner & Associates, PC. understands the intimacy and complications associated with family matters. Our committed attorneys and staff will work to ensure your needs are met. Whether you are facing a divorce, a child custody dispute, or orders of protection, you need a law firm that truly cares and has a proven track record of success. We invite you to review our testimonials from actual former clients. Many came to our firm from other law firms and express the difference the change made in their lives. Most clients do start with us and then finish with us. All of our reviews are real, and we never engage in any of the practices that might artificially enhance our appearance to the public. The positive reviews on Google, Super Lawyers, Avvo, and Lawyers.com, for example, were all submitted by former clients, and we hope that you will not only look at the rating but read the words.
Please contact us to experience our style of legal practice in the areas of Family and Divorce Law. We think you will see we really are different.
It seems we can't find what you're looking for.
The Law Offices of Seidner & Associates, PC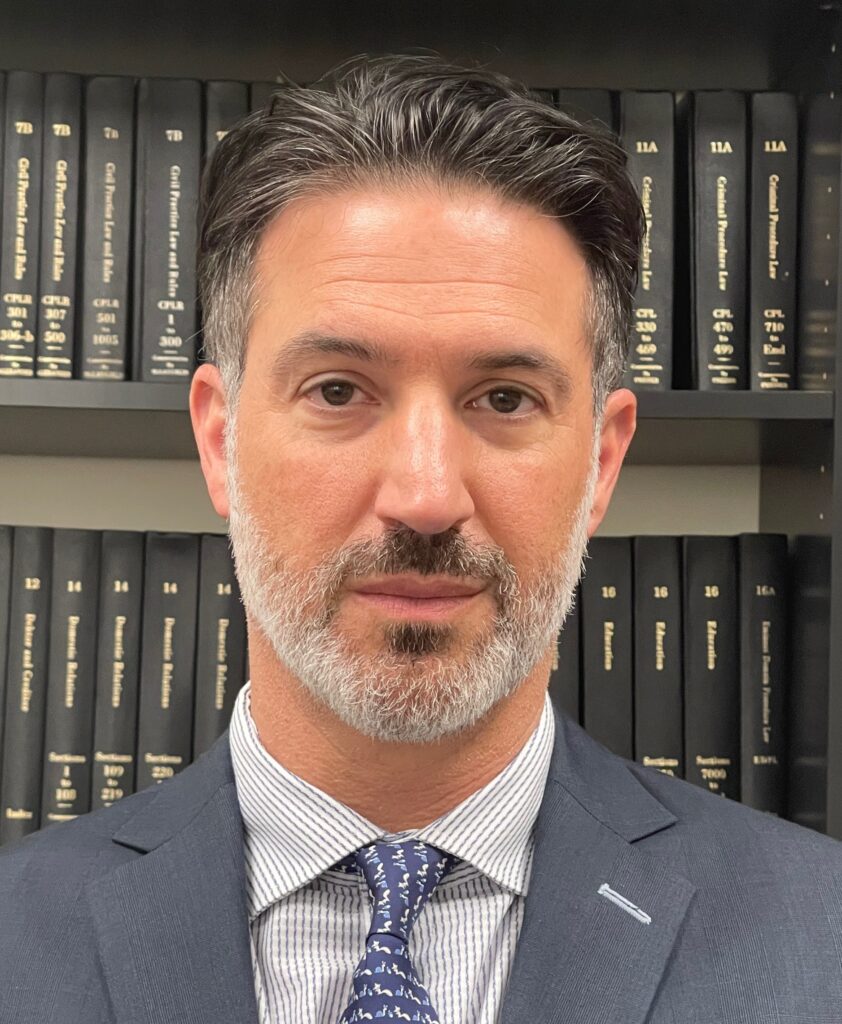 The answer to this question is more times than not usually very complicated, and no one can answer that but you. There are lists and reasons you've gone over in your head a thousand times
After husband refused to voluntarily produce financial documents, the firm issued countless subpoenas and located hundreds of thousands of dollars of which half was awarded to our client but was previously unknown to exist.
Obtained physical custody for mother on the eve of trial by establishing that the father would lose in light of his history of domestic abuse and being absent from the child's life and that if trial was to proceed, his potential financial misdeeds, including potential tax evasion, would be brought before the judge.
Obtained a modification of a prior custody order by achieving custody of teenage boy for our client, the father, and joint custody of the younger child. Also handled modification of the child support obligation in favor of our client.
After filing a Motion to Dismiss a Family Offense Petition brought against our client, the Petitioner withdrew the meritless petition rather than litigating a case where losing was inevitable thereby saving our client substantial counsel fees and aggravation.
Obtained permanent stay-away Order of Protection against a mother who was repeatedly indicated by CPS without a trial obviating the children's need to testify against their mother yet securing all of the possible benefits for our client.
Successfully held father in contempt of court and then successfully argued that the court erred when it allowed the father to purge his jail sentence for a small fraction of his arrears. When the father did not pay, he was incarcerated. After incarceration, the father attempted to stay his sentence, but the Firm successfully defended
Settled contentious custody matter in favor of father with equal parenting time while, very significantly, avoiding trial sparing three children with special needs from having to endure court proceedings despite mother's constant threats that she would do whatever was necessary to minimize the father.