A Premier Divorce And Family Law Firm.
SERVING LONG ISLAND
NASSAU - SUFFOLK - QUEENS
A Premier Divorce And Family Law Firm.
SERVING LONG ISLAND
NASSAU - SUFFOLK - QUEENS
Long Island's Premier Divorce and Family Law Attorneys
If you are looking at our website, you may be going through some very tough times. You may have major, immediate concerns and are ready to proceed, or perhaps are in an early phase of the decision-making process. We get it! Our team is here to help you un-complicate your life when you need it the most. We do more than represent; we explain and educate about the law and the options along the way. We work as a team with each client all of the time. There are no exceptions.
It is simply no secret that Family and Divorce Law are very personal and emotional subjects that can be difficult for families to navigate. After all, it often means major changes in the dynamics and finances of the home. It can even mean litigating against each other in court. This very truth is the reason why most attorneys elect not to practice any of these areas, but we embrace the challenges and handle them all. There are few, if any, other law firms on Long Island that exclusively handles what we handle and only what we handle.
Finding a law firm is easy. The real challenge is finding the right group of professionals who can provide representation that's thorough, effective, and fair during the entire process. Often, a case is not simply determined by how bright or forceful the lawyer may be, but by how much respect they have within the courts and with other lawyers. Our firm has a retired Family Law Judge on staff. Our attorneys are in court to interact with those within the system on a daily basis. We regularly represent people who work within the Court system when they face their own personal legal issues. Again, these three areas are the only types of law that we practice, and we do it every single day. We represent every type of person imaginable from ultra-high net worth to those on a shoe-string budget, fathers and mothers, young and not so young, professionals and stay-at-home parents, and the list goes on. We handle simple cases that settle quickly, as well as cases that ranked as some of the longest litigated. If within our practice areas, we have done it successfully before and will do it successfully again for many years to come.
The Law Offices of Seidner & Associates, PC. understands the intimacy and complications associated with family matters. Our committed attorneys and staff will work to ensure your needs are met. Whether you are facing a divorce, a child custody dispute, or orders of protection, you need a law firm that truly cares and has a proven track record of success. We invite you to review our testimonials from actual former clients. Many came to our firm from other law firms and express the difference the change made in their lives. Most clients do start with us and then finish with us. All of our reviews are real, and we never engage in any of the practices that might artificially enhance our appearance to the public. The positive reviews on Google, Super Lawyers, Avvo, and Lawyers.com, for example, were all submitted by former clients, and we hope that you will not only look at the rating but read the words.
Please contact us to experience our style of legal practice in the areas of Family and Divorce Law. We think you will see we really are different.
It seems we can't find what you're looking for.
The Law Offices of Seidner & Associates, PC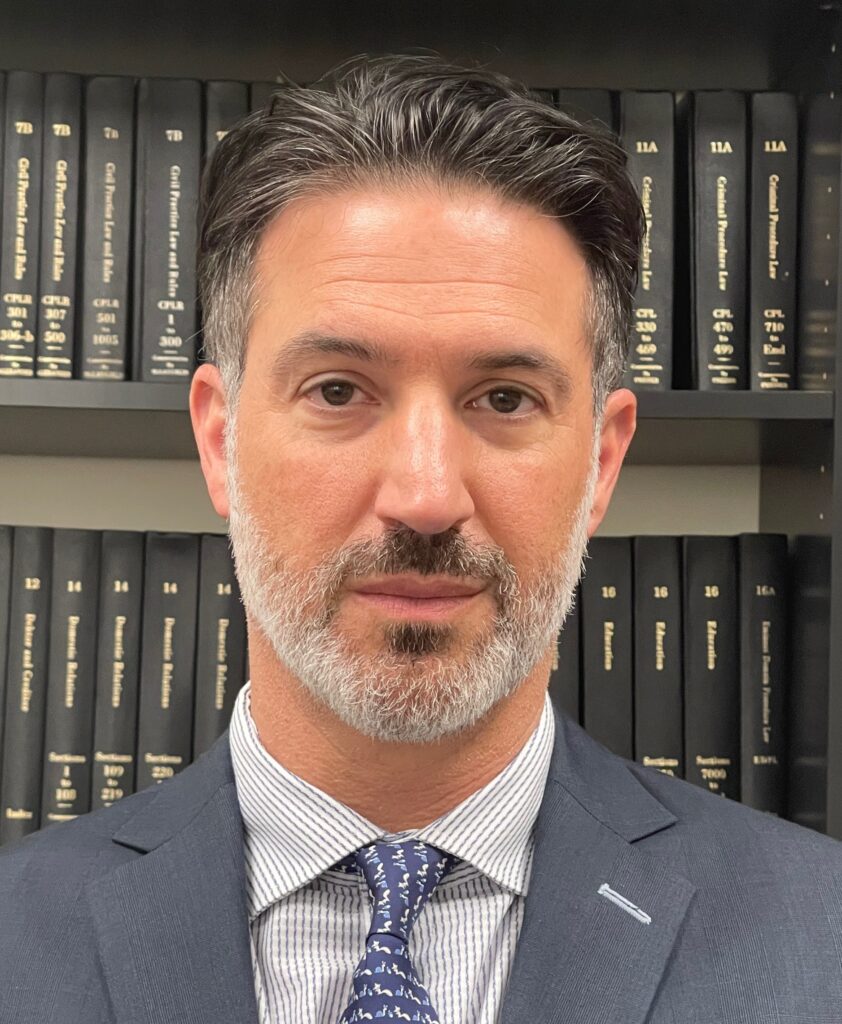 In recent years, there has been a recent push for "father's rights." This is a push-back to what is perceived …
Successfully settled a divorce matter where a point of contention was "custody" of a pet dog.
During the Corvid-19 pandemic, our office, following the safety and health guidelines issued by the state and Governor Cuomo's executive orders, prepared and remotely executed Advanced Directives and Last Wills and Testaments on behalf of our clients.
Completed a prenuptial agreement with respect to family's substantial net worth in excess of $1 billion dollars in separate property assets.
Surrogate Court ordered individual evading service to appear in court to be personally served in presence of the Judge in Nassau County.
After having obtained a favorable pendente lite order for our client which husband continued to violate, Supreme Court issued a more restrictive order requiring proof of timely payment to be made directly to the court each month.
Obtained order of protection for client who retained remotely during the Covid-19 pandemic by utilizing the emergency protocols for remote access to Family Court Judges.
Settled a complicated Suffolk County matrimonial matter where father engaged in drug use and abusive behaviors with custody going to the mother, including having an order of protection in favor of the daughter and valuing a cash business that maintained no records.
Obtained emergency temporary restraining order where mother was flight risk to China with infant child, court also ordered that we take possession of the baby's passport.